In its latest cybersecurity report, Juniper Networks announced the fixation of more than 70 vulnerabilities that reside in many of its most popular products. These reports include various security flaws that would allow the deployment of denial of service (DoS) attacks, cross-site scripting (XSS), privilege escalation, and other hacking variants.
According to the report, most of the security flaws reside in various versions of Junos OS, the operating system that most Juniper Networks products run on.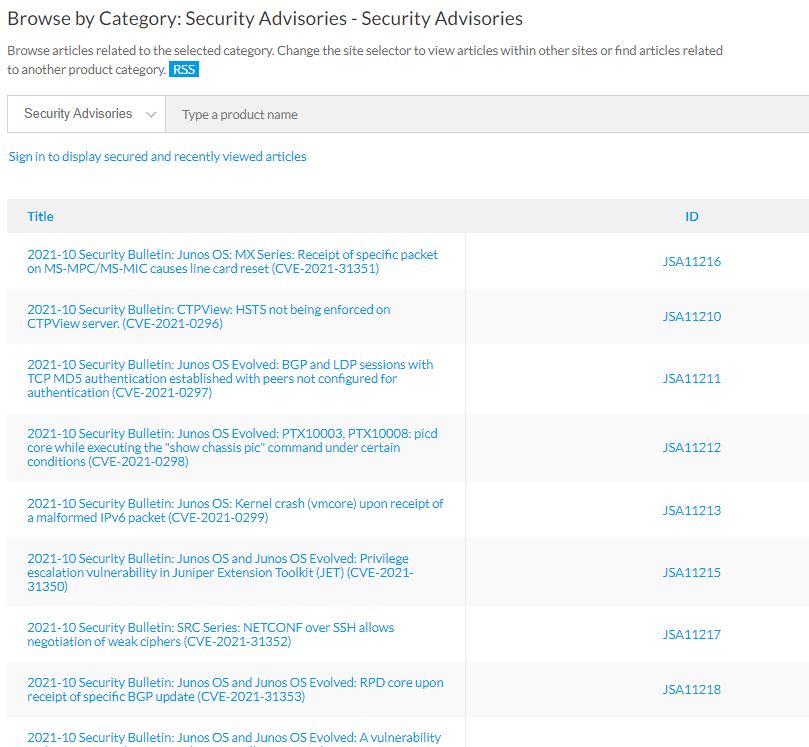 In a second security advisory Juniper describes the fix of an authentication evasion flaw affecting 128 different router models. According to the report, successful exploitation of this flaw would result in exposure of internal files, arbitrary modification of configurations, manipulation of services, and remote code execution (RCE).
In addition to the description of the flaws addressed and the release of the security patches, Juniper Networks shared some temporary mitigation measures for those users of affected deployments that are unable to update at the moment. However, the company's recommendation is to use the latest versions of the affected products.
The Cybersecurity and Infrastructure Security Agency (CISA) also issued a statement on the matter, recommending users of affected deployments stay aware of updates issued by Juniper Networks.
To learn more about information security risks, malware variants, vulnerabilities and information technologies, feel free to access the International Institute of Cyber Security (IICS) websites.